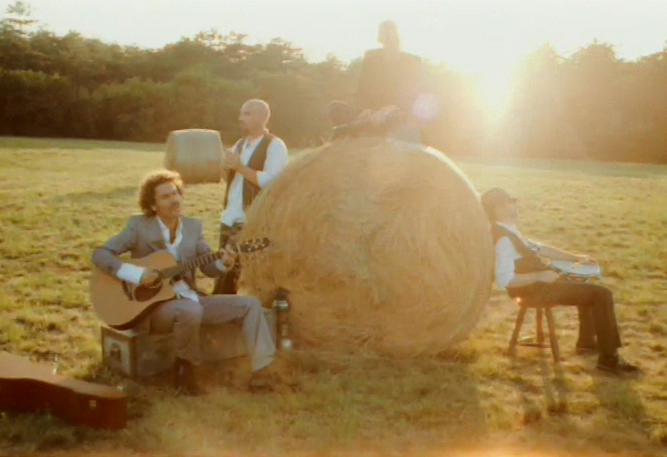 Breakfast: Take me home
My second music video for Breakfast was produced by their discographic label and shot on film. We had a basic budget which allowed us to cover just the expenses of one day of shooting, so we put a lot of efforts to get the maximum result. Most of the actors are friends who just enjoyed the project and helped us (and we'll never thank them enough).

The video is made of one unique shot, which required a lot of coordination and rehearsals (especially for the singers who are changing their dresses 3 times during the video).
I made it with my friend Davide Del Degan (but also my friend Matteo Cracco) and his style clearly shows up and is predominant in this video. Without his skills and experience in directing, this wouldn't have been possible.
It was broadcasted on MTV Brand New, both on satellite and TV