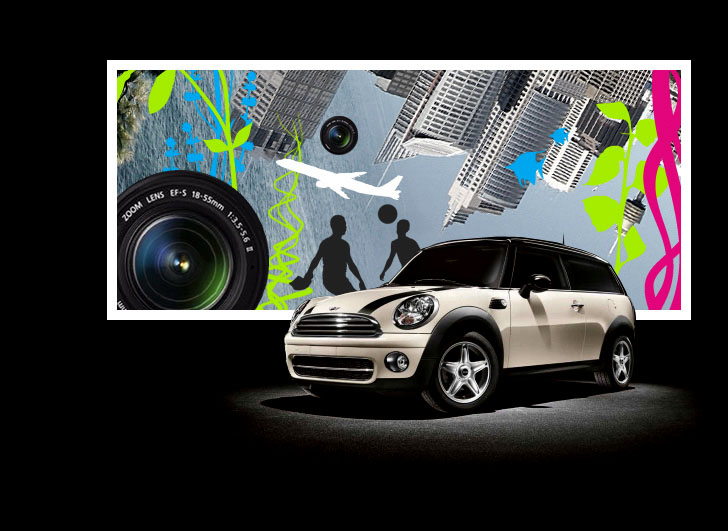 MINI BMW: ITS#PHOTOweb website
I designed the overall image concept for the ITS#PHOTOweb photography competition for MINI.
The MINI frame becomes an eye on a world of coloured images and subjects ready to be shot with the camera. The doors of the MINI Clubman open to a world of creativity and possibilities.
The intro of the website is a short promo clip showing this concept.